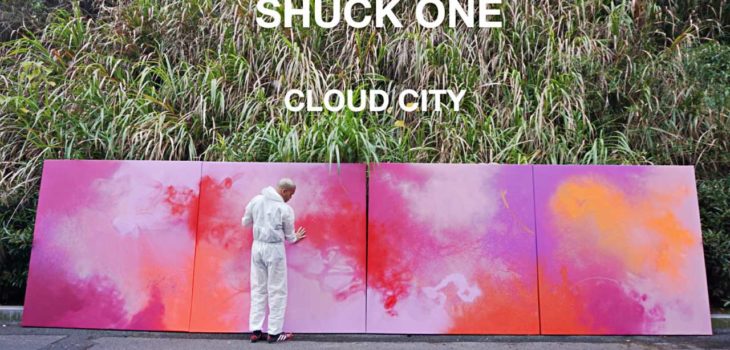 The foundation "Ramatuelle sculpture garden" for the promotion of outdoor sculpture chaired by Jacques Mauguin
"It's possible art solutions" the first mutualist society for artists created by Stéphane Cherif:
"I have always been convinced that there is no art without artists. We ask them for creative performances without giving them, for many of them, the means to exist. This is why I decided to create "It's possible art solution" and provide a concrete and united solution to their daily lives, so that they can finally have the opportunity to live fully from their Art, in any country of the world. "
Our support for artists "Shuck One": contemporary artist born in 1970 in Point à Pitre, always concerned with human issues, places at the heart of his artistic approach, the social and cultural emancipation of the individual through the expression of his own singularity.
When his messages arouse the interest of the world of contemporary art, he begins to paint on canvas, without however abandoning the walls, his first medium of creation.
His works are present today in private and public collections.
We can find them in France, notably at the National Fund for Contemporary Art, in Strasbourg, at the Ministry of Culture and Communication, as well as at the Téthis Foundation.
This precursor began in 1985 to sign with his pseudonym the Parisian metro lines most valued by his peers, which earned him the title of king of subway. Founder of the Basalt collective in 1990, he ensured the influence of Parisian Graffiti through international events until 1995. His works are in public and private collections: they are notably kept at the National Fund for Contemporary Art, in the city from Strasbourg, to the Ministry of Culture and Communication and to the Ministry of Overseas, to the Téthis Foundation and recently joined the permanent collection of MEMORIAL ACTe and Hangzhou Jinrui Group in China.
His last monumental achievement at the Thétis Foundation in collateral with The Venice Biennale demonstrates the commitment of a multidisciplinary artist and concerned about his Earth environment.
Copyright: Guillaume Dimanche – Didier Plowy